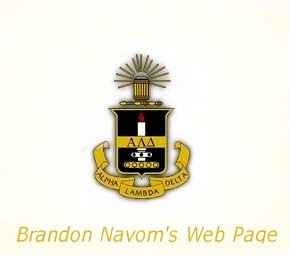 click here to see my professional website
I have been working on a resume I am not finished with it yet but if anyone wants to look at it and give me suggestions click here.
Welcome to my new home page. My ISP from my old page went belly up, so I had to find a new place to put my page up. I have a lot of things on this page. I have the latest scores from the rugby season, the latest info on my college career, and the info on all of my upcoming events.
I am a member of the Alpha Lambda Delta National Honor Society for Freshmen

After a wonderful freshmen year, I was asked to be a member of the very exclusive national honor society. I think it is a wonderful reward for a year of hard work. If you would like to see the letter click here.

I was voted Senate Chairman at MCLA

I was running for two positions for next school year. I was voted in as the Sophomore Class Vice President and as a student senator. At the first meeting, they held elections to vote for the Senate Chairman. I was running against two other people and I won in a landslide victory. Next year, I will be in charge of running the SGA meetings.
dean's list part 2
"I'm always on someone's list"
made dean's list for the second strait semiester I am doing well and I just finished my summer class. click here to see my letter of notice from the college
This was what I wrote when I made dean's list the first time:
I currently have a 3.69 GPA, which is good enough for the dean's list. I am currently taking six classes (18 credits), and I am doing well in all of them. I will probably make it again for this semester too. I am not sure what I am doing for this summer, I thought I was going to take summer classes at MCLA, but they are very expensive and I am not sure if I can afford it. I may try to take classes at BCC, but nothing is definite
Bob and Kelly have a New baby
Kelly gave birth to a wonderful baby boy named Lance. If you would like to see some pictures of him go to the pictures page.
go to the rugby page for a partial scedule
Find out
with me
You can e-mail me at navom1@yahoo.com