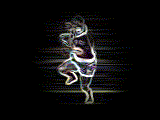 ---
This is my new home page. My ISP from my old page went belly up, so I had to find a new place to
put my page up. I have a lot of things on this page. I have the latest scores from the rugby season, the latest info on my college career, and the info on all of my upcoming events.
---

I am a member of the Alpha Lambda Delta National Honor Society for Freshmen

After a wonderful freshmen year, I was asked to be a member of the very exclusive national honor society. I think it is a wonderful reward for a year of hard work. If you would like to see the letter click here.





---

I was voted Senate Chairman at MCLA

I was running for two positions for next school year. I was voted in as the Sophomore Class Vice President and as a student senator. At the first meeting, they held elections to vote for the Senate Chairman. I was running against two other people and I won in a landslide victory. Next year, I will be in charge of running the SGA meetings.
---
dean's list part 2
"I'm always on someone's list"
I made dean's list for the second strait senister I am doing well and I just finnished my summer class.
click here to see my letter of notice from the college
This was what I wrote when I made dean's list the first time:
I currently have a 3.69 GPA, which is good enough for the dean's list. I am currently taking six classes (18 credits), and I am doing well in all of them. I will probably make it again for this semester too. I am not sure what I am doing for this summer, I thought I was going to take summer classes at MCLA, but they are very expensive and I am not sure if I can afford it. I may try to take classes at BCC, but nothing is definite
---
Bob and Kelly have a New baby
Kelly gave birth to a wonderful baby boy named Lance. If you would like to see some pictures of him go to the pictures page.
---

Find out
with me

Another Rugby season in the books

After a great fall season, going 2-1 collegiatly, we had a lackluster spring season. our first game was against Nicholas College who was much more experienced then us. We sustained a lot of injuries in that game. I got hurt as well as two others. This hurt the rest of the season as we lost to U Mass.
---
You can e-mail me at navom1@yahoo.com